Skin Care Services and Rates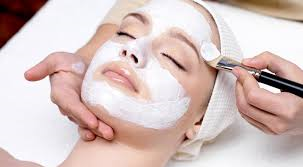 Skin Care:
Deep Cleansing Signature Facial (1Hr.) $70
(Normal/Oily/Dry or Sensitive Skin)
Purifying and Healing Facial $80
(Oily/Acne/Rosacea)
Skin is deeply cleaned with an anti-bacterial and anti-inflammation treatment
Deep Moisture Facial $80
(Dry and Dehydrated)
Extremely hydrating and soothing. Helps stimulate the skin production of collagen and elastin with vitamins A, E, K
Brightening Facial $95
(Age spots, Discolorations, Acne Scars, Hyper-Pigmentation, Melasma)
Brightens skin with vitamin C and extracts of licorice and lily, natural enzyme peel for exfoliant to help lighten dark spots with a lightening and brightening mask.
Ultimate Age Defying $95
(Anti-Aging)
This treatment will bring back the radiance to your complexion. It will tone, lift, and actually firm the skin. Helps reduce fine lines and wrinkles.
Micro-Derm Treatment $95
Skin polishing for all skin types,reduces fine lines, blemishes, hyper-pigmentation and evens out skin tone
Hydro-Facial Dermabrasion $150
Hydro treatment cleanses, peel, extracts, hydrates, infuses and protects the skin using a machine with special serums and you will see and feel immediately the result to glowing skin
Teen Facial $50
Deep pore cleaning, diminishing of pore size and leaves the skin clear and fresh.
Express Facial (30 min) $40
Mini facial beautifies all skin types *w/out extractions or mask
Back Facial $70
Deep Cleaning, exfoliated, moisturize, mask and massage for the back
*Add on or Stand-Alone Facial Services:
Glycolic, Salicylic, Lactic and TCA (10-33%) $25 and up
Reduces the appearance of aging, scarring from acne, discoloration and hyperpigmentation, fine lines and wrinkles!
Bright Eyes $10
Hydrates and tightens the skin around the eye while alleviating dark circles and puffiness
Lip Treatment $10
Lips will be exfoliated, plumped and hydrated
Brightening Mask Treatment $15
Reduces age spots,discoloration and evens out skin tone while enhancing skin radiance